"You Can Be The Next World Champion 'Coached' By Denis Waitley"
Learn How World Champions Master Self-Esteem and Self-Discipline to Be Successful In Any Economy
Want to be a Champion Olympic Athlete? With Denis Waitley's training you could be --- he's taught his techniques to thousands of Olympians, including the 2004 Athens U.S. team.
Want to be an Astronaut? Denis Waitley could help your chances --- he trained the Apollo Astronauts.
Want to build a World-Class company? Better get Denis Waitley. He's had the number one business book in China for the past 10 years! And his dynamic teaching has influenced hundreds of companies including Dell, Bank of America, Coca-Cola, Disney, Microsoft and on, and on.
Just want to create some financial security to safeguard against recessions, layoffs, unstable currencies and stock exchanges? With over 10 million audio programs sold in 14 languages, Denis Waitley's unique Psychology of Winning principles have transformed lives across the globe.
Here's just a few of the topics that Denis has taught Champions around the world and is waiting to share with you:
How to avoid the life-killing power of negative self-fulfilling prophesies that create lack and endless financial "catastrophies"


Focusing your dominant thoughts that lead you inevitably to victories in all your challenges


Developing optimal self-esteem in your employees, your children and yourself (he is a true Master in this area)


Creating a new and healthy optimistic way of life


Leadership when it hurts -- and when it helps


Understanding and controlling the fundamental key to all human behavior


Why calculated risk takers always win big especially when times are tough (and how to become one)


Mastering the magic of self-discipline over money


Problem solving from the workplace to the homeplace


Boosting your "winning average" with positive self-expectancy


Prime Time Living at any age


Why Every Champion practices Stewardship & Service and how this principle unleashes a flood of Abundance into your life
Introducing a Powerful Denis Waitley Solution
for Today's Unique Challenges
The Psychology of Winning In Any Economy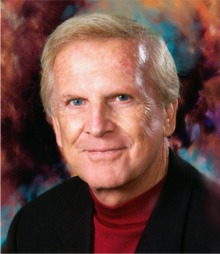 A complete 8-CD library that will help you learn how to spot and grab on to emerging opportunities, ratchet up your performance, manage your time and supercharge your career to make more money and simplify your life.
Denis Waitley is the most listened to voice on personal and career achievement in history. His 15 books are global best sellers, including the #1 best-selling business book in the Chinese language over the past decade.

It doesn't take long listening to him before you realize Denis is a very special speaker and teacher.
What World Champions say about Denis Waitley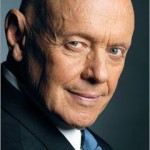 His material is so fresh, so relevant, so needed, so beautifully expressed, and so vital to the kind of change we all must undergo to succeed in this whitewater world of today."
Stephen Covey, Ph.D, author The Seven Habits of Highly Effective People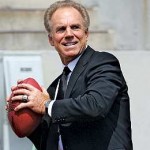 "I have always believed that it takes work and perseverance for even the naturally gifted to become winners. Through his research, Denis Waitley confirms this premise and creatively takes us step-by-step to become more consistent, top level performers in our careers and daily lives."
Roger Staubach, President The Staubach Company
Hall of Fame Quarterback Dallas Cowboys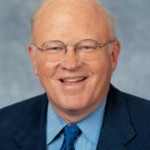 "Denis Waitley cares about you and wants you to win!"
Ken Blanchard, Ph.D, co-author The One-Minute Manager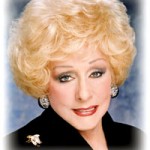 "Lives there a man – or a woman – who doesn't cherish the dream of becoming a winner? Denis Waitley has given the world a blueprint for success in achieving that dream."
Mary Kay Ash, Founder, Mary Kay Cosmetics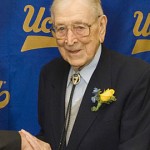 "I've appeared many times with Dr. Waitley and my advice is to read and listen to everything you can from this man."
John Wooden, Head Coach Emeritus UCLA Basketball Team, NCAA All-Time Winningest College Basketball Coach

Denis Waitley's Psychology of Winning changed my life. I draw on his strength to help me make decisions affecting American athletes, many of whom achieve world-class status.
Tom Wilkinson, United States Olympic Committee

Listen to a sample of
Denis "coaching"

The Psychology of Winning in Any Economy by Denis Waitley and as a Bonus (see details below), a copy of Denis' exclusive edition of the classic Acres of Diamonds
This incredible multi-module 8 CD set is specifically designed to lead you step-by-step to achieving financial mastery in your life regardless of the state of the national or world economy.

8 CDs Total covering 3 Modules
Module 1 - The Psychology of Winning in Any Economy
Disc 1- It's NOT About the Economy
Changing the Focus
Massive Opportunities
The Dragon and The Eagle
The Habit of Winning

Disc 2- It's NOT About the Economy (Cont.)
Setting Yourself Free
The Visualization of Victory
The Four Legs of Self-Esteem
Core Values: From Inside to Outside
Module 2 - The 12 Secrets of Self-Made Multi-Millionaires
Disc 1-The 12 Secrets of Self-Made Multi-Millionaires
Mentality, Motivation & Trend Spotting
Focus, Compounding & Respect

Disc 2-The 12 Secrets of Self-Made Multi-Millionaires (Cont.)
Risk, Frugality & Abundance
Independence, Resiliency & Passion
Module 3 - The Psychology of Winning for the 21st Century (recorded live at Caesar's Palace)
Disc 1-The Psychology of Winning for the 21st Century
Change is the Rule
Free Agent World

Disc 2-The Psychology of Winning for the 21st Century (Cont.)
Value is Inside
Motivation by Desire

Disc 3-The Psychology of Winning for the 21st Century (Cont.)
Knowledge & Determination
Virtual Becomes Reality

Disc 4-The Psychology of Winning for the 21st Century (Cont.)
Optimism is the Key
Empowerment & Passion
Bonuses for early-bird orders received
by midnight
The Classic Acres of Diamonds in this Exclusive Audio Book Read and Commented by Denis Waitley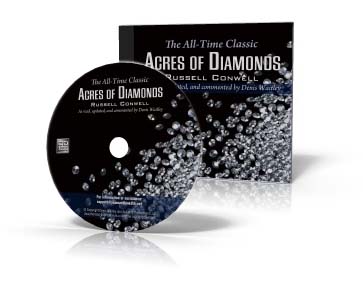 Acres of Diamonds originated as a speech which Russell Conwell delivered over 6,000 times around the world. It was first published in 1890.

The central idea of the work is that one need not look elsewhere for opportunity, achievement, or fortune — the resources to achieve all good things are present in one's own backyard. This inimitable audio edition includes exclusive commentary and is read by Denis Waitley. Sells everyday for $14.95. Free for orders received by midnight .
Upfront and Personal With Denis Waitley
Special Video Presentation

In this upclose and personal video interview of Denis Waitley you'll learn some of the most valuable success secrets that Denis has learned from his 30+ years of coaching Champions. He specifically addresses Purpose, Vision and Goals and how to get other people to buy into your Vision and help you achieve more. $19.95 Value. Free for orders received by midnight .
Our Guarantee to You!


Your Purchase Is Backed By Our 100% Satisfaction, No-Risk Money Back Guarantee!
This program retails for $249. Order now,
while introductory pricing lasts,
and pay just $88 (for CDs).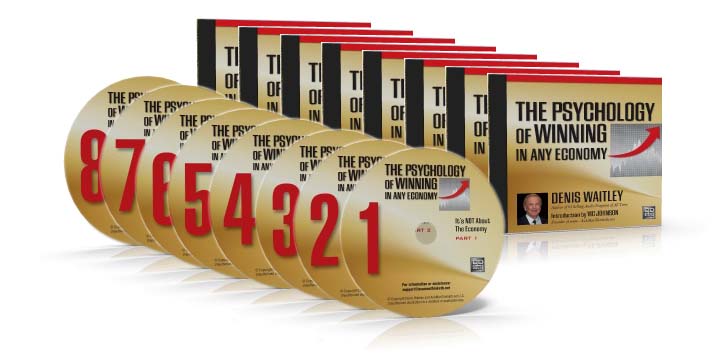 SAVE $161
Regular Price $249
Introductory Offer Only $88



OR
Save Another $11 And Download Now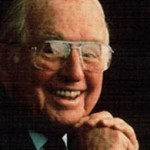 "Denis Waitley is one of the most inspiring men of our time. And he has the rare ability to motivate every reader and listener."
- Dr. Norman Vincent Peale
Don't have a credit card? Here are two options:
1. Click on your choice above so you can determine shipping costs, if any.
2. Make out your check (U.S. Only) and fax it to us at 877-233-1557 and we'll process it electronically (be sure and record in your checkbook).
3. Or Send a check (U.S. Only) or money order in U.S. Dollars to:
AsAManThinketh.net LLC
PO Box 1220
Melrose FL 32666 USA
Be sure and include your name, email address and product you are ordering.