"Claim All These Best Selling Personal Development Products at Pennies On The Dollar Before They're Locked Away In The Vault"
Programs From These Personal Development Legends and More
Bob Proctor, Star of The Secret and Mentor To Millions

The late Jim Rohn, America's greatest business philosopher

Denis Waitley, Creator of #1 Personal Development Program Ever
"We're Retiring Many of Our Most Popular Products of All Time, And You Get Them All For One Low Price When You Grab Them Before They Go In The Vault"
"Instant Access To More Than $2,396 Of Our Most Popular Products"

---
12 Steps to Real Estate Success
Attitude is Everything

Best of the First 10 Years Collection

You Were Born Rich

Bulletproof Your Belief Power Pack

Can You Believe It?

Claim Your Power Now Volume Two

Claim Your Power Now Volume Three

Conquer Yourself Seminar

Psychology of Winning in Any Economy

How I Created a Six Figure Income Giving Away A Dead Guy's Book

How To Overcome Fear and Doubt

How to Stay Up In a Down Economy

Napoleon Hill's Law of Success  (Over 1,000 pages)

Maximum Momentum

My Money Choices

No Dream Too Big

The Rich Life Seminar

The Ultimate Internet Entrepreneur

Think and Grow Rich Audiobook

Wake Em Up + Two Other Speaking eBooks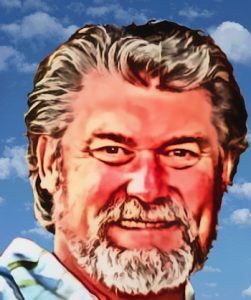 It's My Birthday But The Gifts Are All Yours!
As we retire some of our greatest programs ever to the vault, we've made it possible for you to own these outstanding programs for an amazing price. It's my 63rd birthday so I thought it should be a very special price for you -- just $63 for more than $2,396 worth of programs. But get 'em today because when they're locked in the vault they'll be gone!
Download 'Em All Just $63
(Because It's My 63rd Birthday 🙂
This is a retirement sale and all sales are final with no adjustments for prior sale.
Grab Them Now Before They're Retired In
"You Can Conquer Any Challenge In Your Life With The Legendary Training of Rohn, Proctor, Waitley, Langemeier, Kersey, Jimenez And Many More"
How your words program you for success or mediocrity and how your self-talk can rapidly rocket you to success when you learn these simple step-by-step principles.
The root cause and solution to nearly every financial problem. It's not what you think it is and you'll be shocked by it's simplicity
7 secrets to good health, weight loss and fitness that you'll never find in a diet or exercise program.
The simple 5 minute process to discover the real causes of procrastination and stop it cold in it's tracks
Why it's imperative to start building wealth before you focus on debt and saving. This tactic is worth the entire investment. 97% of the population has this completely wrong. Get it right and leverage takes on a whole new meaning.
Four keys to making Goals work to influence your heart, your mind and create unstoppable progress.
Six keys to creating influential relationships that quickly and dramatically give you breathtaking and immediate results.
3 super-hot motivational tactics that work on yourself, your family and your business associates.
A little known technique to re-wire your brain and turn any adversity into tangible benefits that keep you on top of the mental game.
How to harness the power of commitment to achieve extraordinary results in a tiny fraction of the time.
The secret to developing unstoppable persistence. No, you don't need to be in sales to harness the power if determination.
The millionaire mindset of wealthy people and how to adopt it, so you stop struggling and magically attract opportunities most people miss.
How to create multiple streams of passive income so money can be made 24/7… in your sleep, at play or on vacation!
The secret to discovering your passion and unleashing your potential into a tidal wave of focused action.
And That's Just From One of The Programs -- There Are 20 More!! Don't Miss This -- Order Today!
Download 'Em All Just $63
(Because It's My 63rd Birthday 🙂
This is a retirement sale and all sales are final with no adjustments for prior sale.
Grab Them Now Before They're Retired In
Don't Let Them Get Locked Up Before You Grab The Biggest Personal Development Bargain of The Year!