As we celebrate our 10th Anniversary on the Web, I guess it's about time to put a blog up on this site. 🙂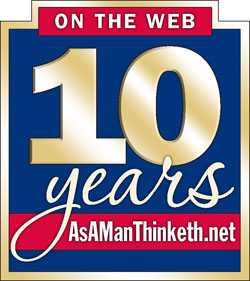 While we've had blogs on some of our other sites for going on six years, we just never quite got around to it on our granddaddy of them all site.
But a new decade harkens and I know that many of our subscribers who've asked for this over the years will now sit back and say, "it's about time!"
So we're off and running! And our first order of business is to get you some great content from our first 10 years.
So stay tuned for some great audios from Jim Rohn, Bob Proctor, Denis Waitley, yours truly and more.
And now, more than ever, we really do appreciate you supporting our site 🙂
– Vic
P.S. Your comments and input are always welcome and we'd be honored if you'd share our site with your Facebook, Twitter and other friends!