This program by Bob Proctor is powerful! It will supersede any other program you have used in the past - it will alleviate any confusion you might have had in the past about money. You will understand why many ignorant people become wealthy, while some brilliant people remain poor. When you complete this program, you will have a deep understanding of exactly how to attract money in abundance and how to receive the riches you deserve. You will feel moved in all areas of your being - mental, physical, emotional and spiritual.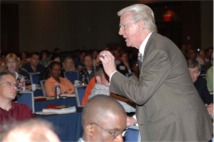 Have You Seen The Science
of Getting Rich on DVD?

---

Special eBook Edition
Not sure you're ready for the whole system. Get this special eBook of The Science of Getting Rich and read Wallace Wattles' "Little Green Book." You can download and read it now.
Just $4.95
---
Our exclusive downloadable edition of The Freedom Series by Bob Proctor is a must-have for every library.